Team building helps to build trust, it can reduce confrontations in the office, encourages communication, and increases collaboration amongst employees. Effective team building activities help your staff to become more engaged and work better together. The most successful activities are those that don't actually feel like a day in the office but in different surroundings. Spending time together and working to a common goal can be a really effective way of bonding. Why not ditch the leadership lessons and engage your team in some activities that they have never tried before?
The Everest Challenge
The Everest challenge is a great way to build a team and promote teamwork. Climbing Mount Everest is one of the most challenging and rewarding experiences that a team can undertake. The physical and mental demands of climbing the highest peak in the world require a high level of teamwork, communication, and trust.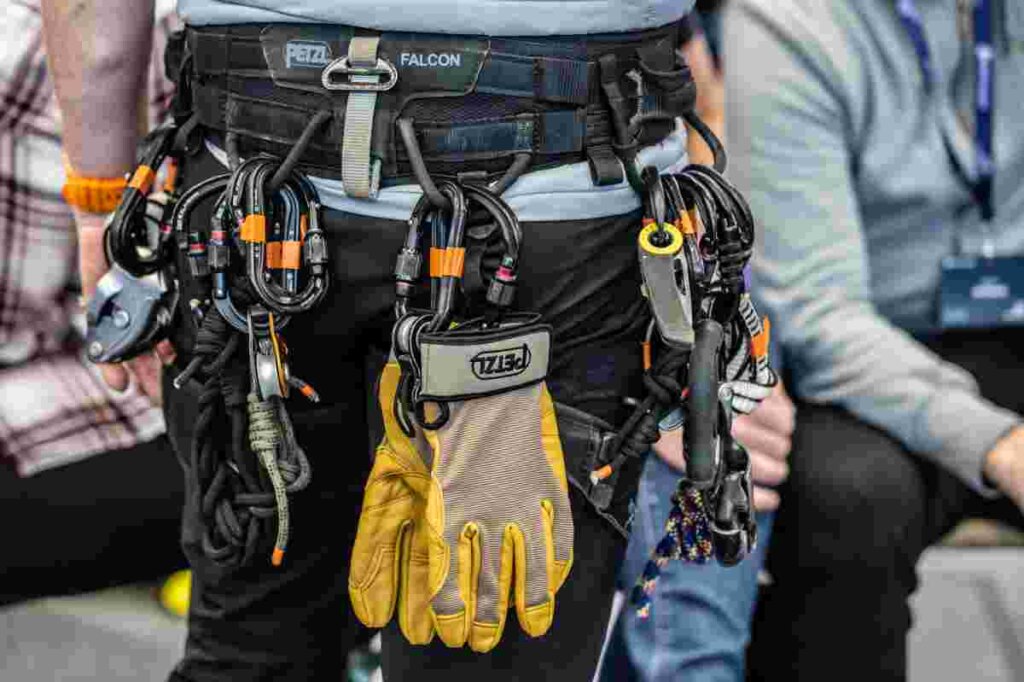 To build a successful Everest challenge team, there are several things to consider. First, it's important to choose team members who are physically fit and mentally prepared for the rigors of climbing Mount Everest. Each team member should be able to handle the physical demands of climbing, as well as the mental challenges of being in a high-stress, high-altitude environment.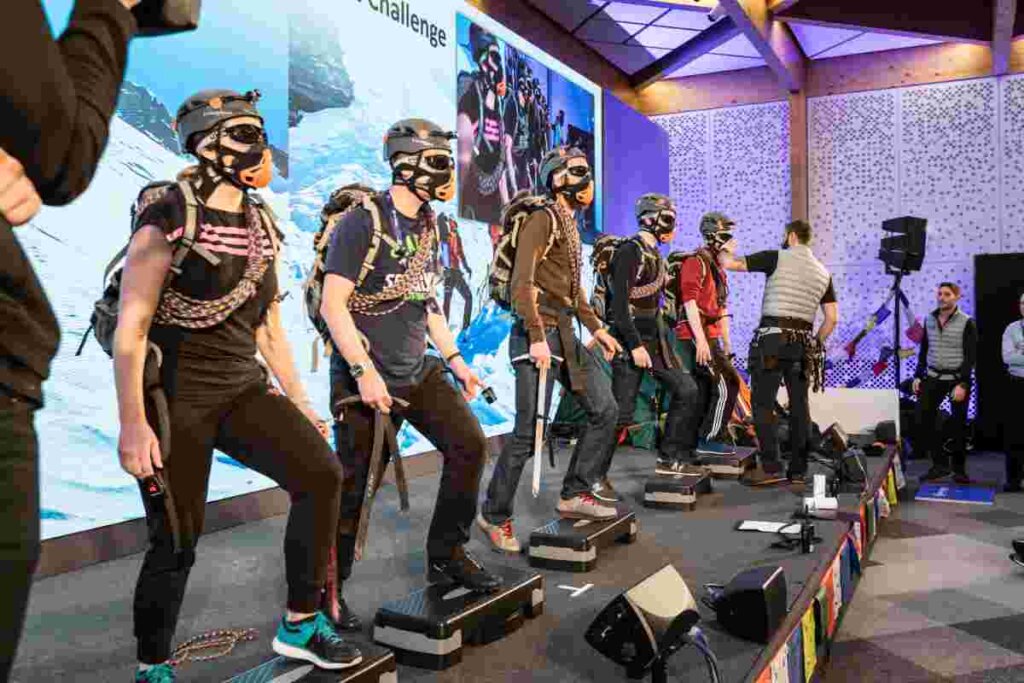 In addition to physical fitness, each team member should bring specific skills and strengths to the team. For example, some team members may be strong climbers, while others may excel at navigation or logistics. By selecting team members who bring a variety of skills and strengths to the team, you can create a well-rounded team that is better equipped to tackle the challenges of climbing Mount Everest.
To prepare for the Everest challenge, teams should undergo rigorous training and preparation. This may involve physical training to build strength and endurance, as well as mental training to prepare for the mental challenges of climbing at high altitude. Teams may also undertake practice climbs on other mountains to gain experience and build confidence before attempting Mt. Everest.
Like to know more? Call us today on 020 7186 867
Quid Games
Quid Games is a team-building event where your team will work together towards a common goal. At the beginning of the game, our guards will issue each player with a player number and allocate them a team number for a fair game.
We don't reveal any information about the games beforehand, but rest assured, you may or may not be familiar with them. Each game will be played as a team, giving you the chance to earn money for your team's piggy bank. The ultimate aim of Quid Games is to have the most money in your team's piggy bank at the end of the game.
However, you may lose players along the way, so it's important to think tactically. Will you choose to forfeit your team's chances of winning the money, or will you forfeit the money to bring your team back for the grand finale?
Unlike the TV series, there will be no violence in our version of Quid Games. This is a fun and engaging team-building event that will have your team working together, strategizing, and bonding. So get ready to have some fun and earn some money for your team's piggy bank!
Chain Reaction
Chain reaction is a fun, collaborative team-building event where teams work together to create part of a mechanical story which must work with others in the chain.
Each team will be given different sections of a story and access to equipment to build apparatus which not only connects to their story, but also interlinks with the other team's story in a chain reaction, resulting in a complete story. In order to successfully complete their task, each team must complete cryptic clues, communicate efficiently and collaborate with their surrounding teams.
Chain Reaction is a great event to help improve your team's collaboration and understand the bigger picture. The fun story builds morale and help your teams reach their potential – a truly original break away from the office.
Drumming Workshop
If you're looking for an engaging and dynamic icebreaker for your next corporate event or business meeting, consider a drumming workshop. It's the perfect way to energise your team and bring everyone together through the power of rhythm.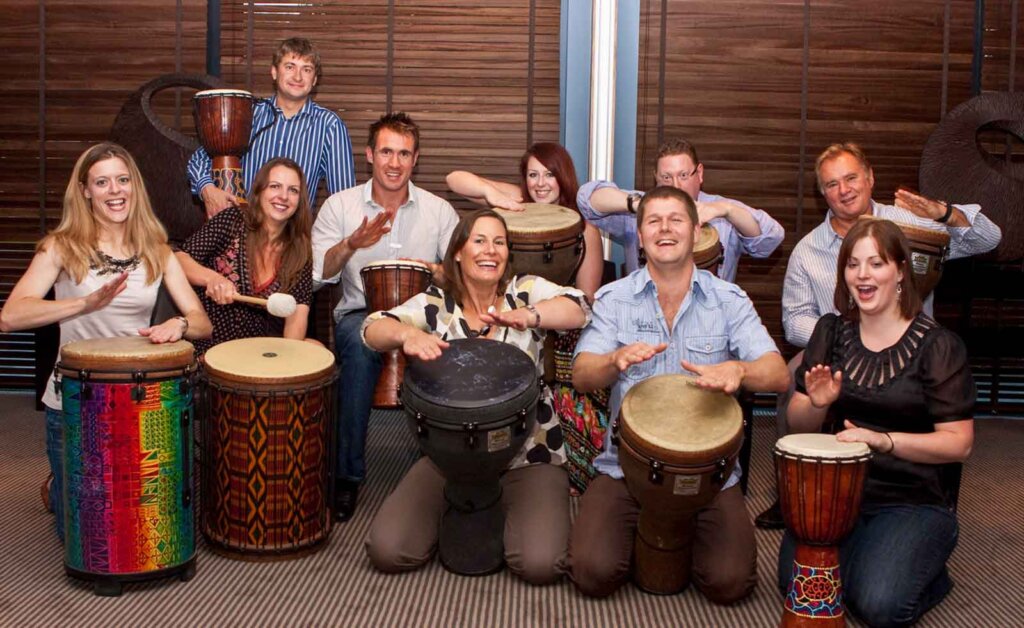 Our experienced instructors lead the group in creating a series of melodies that require collaboration, communication, and teamwork. Participants are encouraged to listen, respond, and contribute to the music-making process, resulting in a cohesive and beautiful sound.
As the rhythm builds and the music takes shape, your team will be amazed at the power of this tribal sound. Drumming workshops are a fun and exciting way to unite your group and set the tone for a productive and successful event.
For more details on any of these activities or for helpful advice on other team building activities, just call us on 020 7186 8687, or fill in the form below.