Convene venues are well known in America, but Convene 22 Bishpsgate is the first one to open outside of America.
This stunning conference venue in central London has ten different meeting rooms spread over a massive 37,800 sq ft. Each space is totally flexible and comes with built-in technology and full-time production.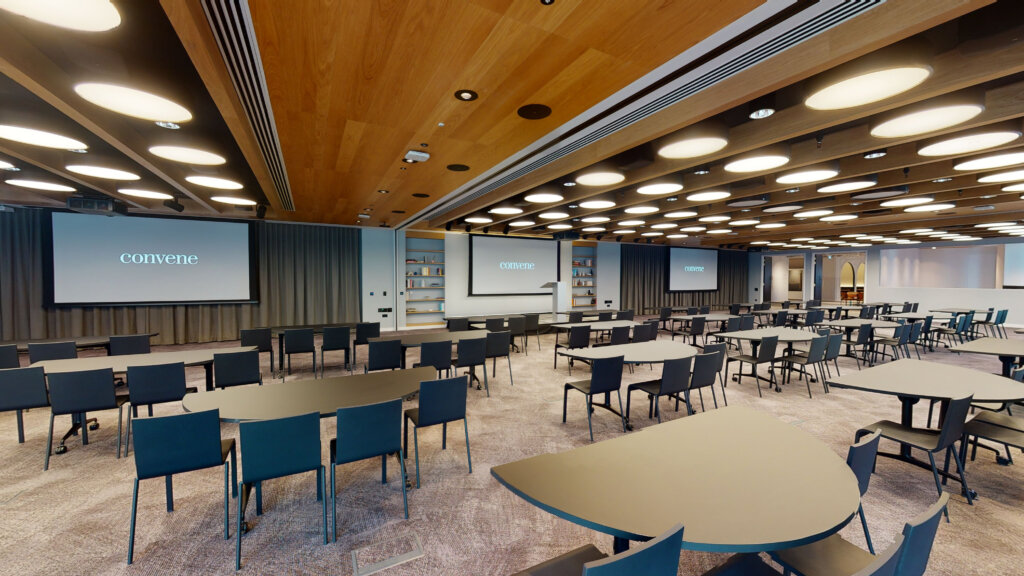 Bishopsgate Forum is the largest space with a capacity of 406.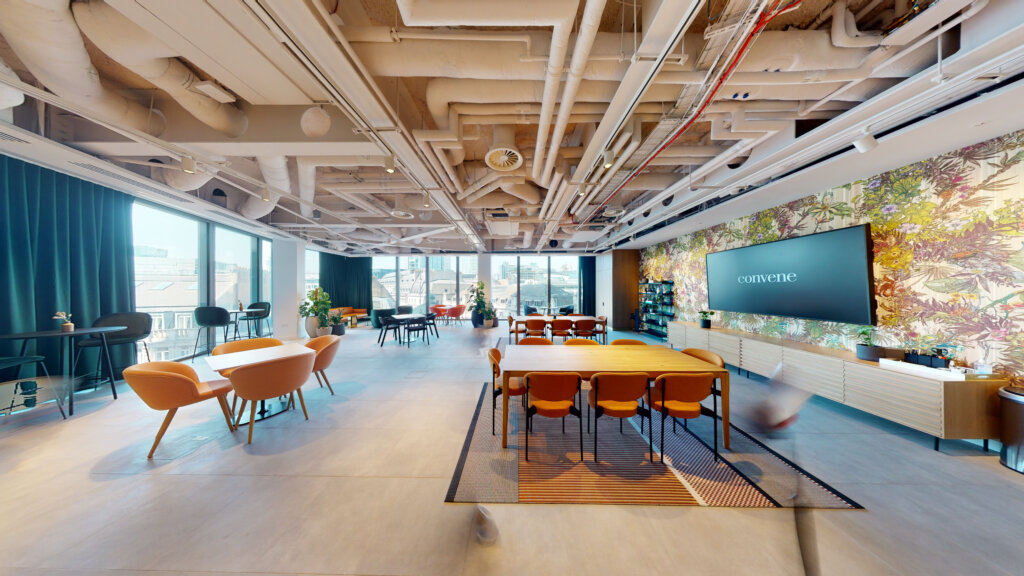 Room capacities vary from 30-406.
Address: 22 Bishopsgate, London EC2N 4BQ
To find out more about hiring Convene, just call us on 020 7186 8687, or fill in the form below.