Buffini Chao Deck sits at the top of the National Theatre on the South Bank.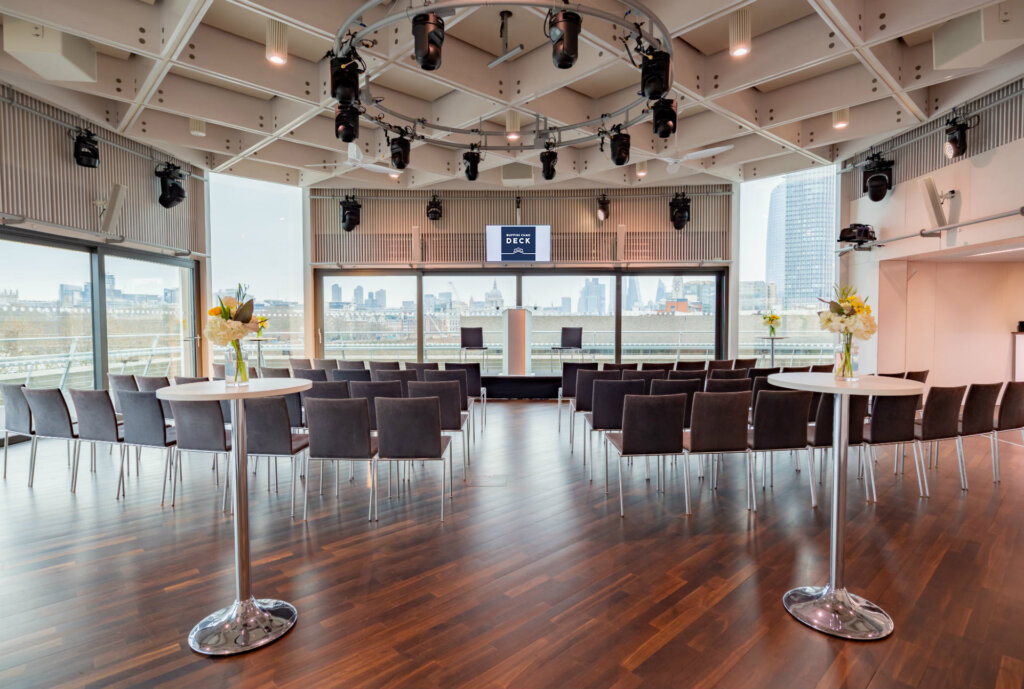 Whilst there is plenty of space inside, there is also an amazing riverside terrace to add an extra dimension to any event.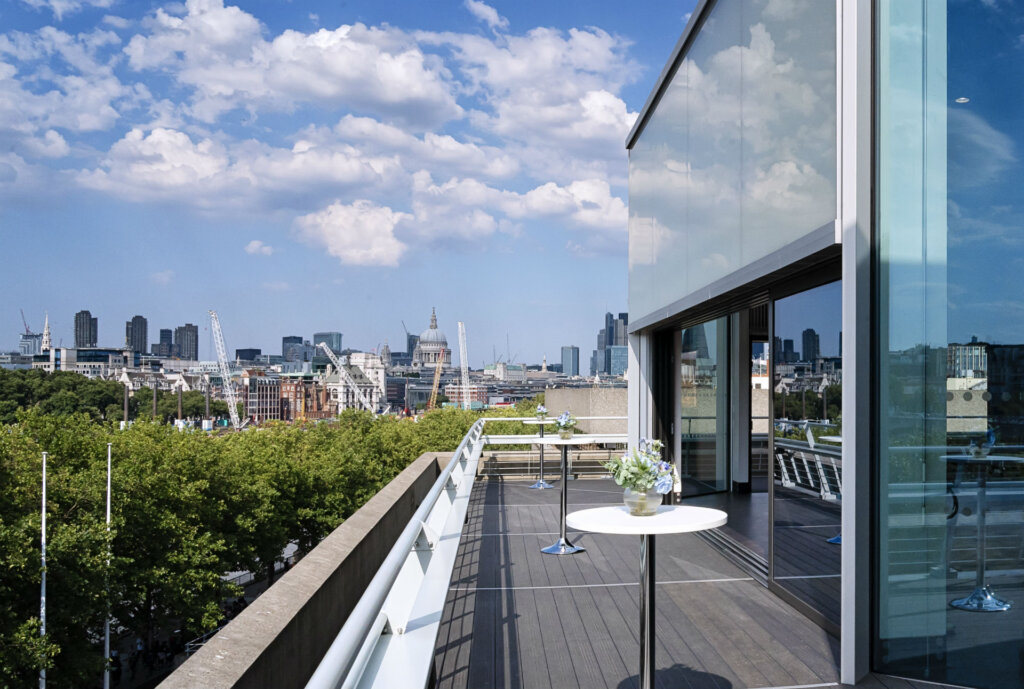 Suitable for conferences, meetings, team away days, parties and celebrations. This totally unique venue can host any layout, including theatre, cabaret, boardroom or dining, and their state-of-the-art lighting and AV has been designed and installed by the National Theatre's Sound and Lighting departments, providing an inspiring setting for your next event.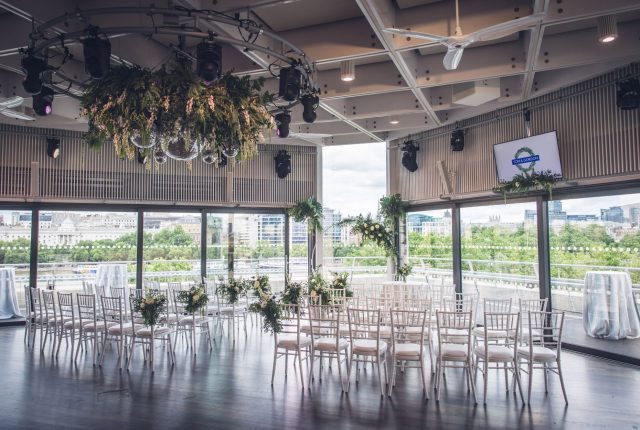 Capacity: 100-125
Address: National Theatre, Southbank, London SE1 9PX
To find out more about hiring Buffini Chao Deck, just call us on 020 7186 8687, or fill in the form below.